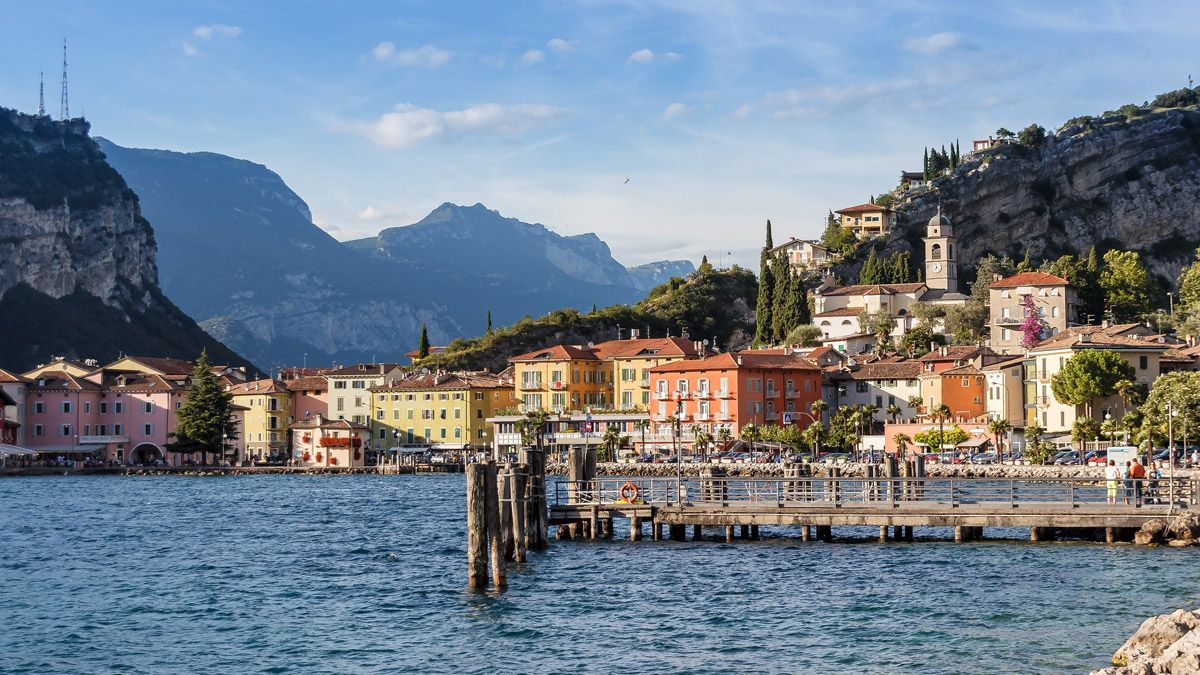 Italy is often associated with seaside holidays or the mountains of the Alps, but there are many international tourists that are choosing every year the "belpaese" for its lakes and, especially, for campsite on the Lake Garda. In addiction to being one of the biggest Italian lake, with three region wetted by its waters, the Lake Garda has a long tradition in welcoming tourists coming from all over the world, especially from the central and northen Europe. Merit of the numerous campsites and holiday villages close to the lake shore, good links and services in the area that over the years have evolved on the specific needs of international tourism.
Why choosing the Lake Garda for your holidays? The campsites on the Lake Garda are the ideal destination for the active vacations, relaxing or in contact with nature: for geographic location and shape, the lake suits every travel style. The southern part of Lake Garda, where the Lombardy and Veneto meet with provinces of Brescia and Verona respectively, is the area rich in tourist sites and services: Desenzano del Garda, Peschiera del Garda and Lazise the most equipped destination to accommodate tourists. Here there is also Gardaland, one of the main Italian fun park, to demonstrate that we are in an ideal area for family vacation.
Moving northwards, on both sides, the landscape becomes wilder. The park of Alto Garda Bresciano on the west part and the Mount Baldo on the east, offer the ideal environment for enthusiasts of excursion in the middle of nature, as well as water sports. Moving towards the mountains of Trentino Alto Adige, in fact, the landscape become spectacular with the mountains as a background, and the sustained winds, which are favouring sports activities such as sailing and kitesurfing.